OK, I have finally chosen a book that will qualify for BOTH of the reading challenges I have committed to finishing this year. Whew! I must admit that it feels good to have finally selected a book. I was intentionally trying to find a book that would qualify for both challenges as I wanted to start the year off by being able to make some headway on both challenges.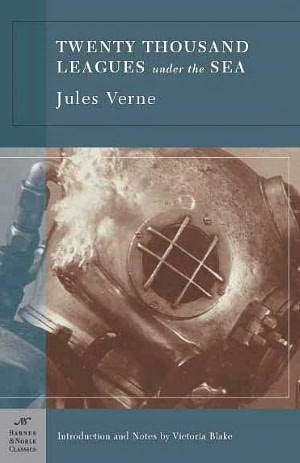 So, my first book of the 2012 reading challenge year will be.....
20,000 Leagues Under the See by Jules Verne
Since I have a Nook, I was able to get a free legally downloaded copy from the Barnes & I know that Amazon also has this
feature available
for Kindle owners. I have always wanted to read this book and I am sorry to admit that I never got around to doing so.While I have always considered it a classic, I was glad to see that Wikipedia also has it listed on their "
100 Classic Book Collection
" page.
After I have finished the book I will be posting a review. Please feel free to join me in reading this classic and perhaps we can compare notes.